12 years later, the Music Club label is still in business. Mr. Cooder and Mr. Ribot both have a number of other fine releases behind them. There are upcoming Tucson appearances from both Ozomatli and Los Lobos – and though the second Latin Playboys album turned out to be the last one, so far, they are promising new music at some indeterminate point in the future.

But the whereabouts of Bloque are a bit of a mystery. They haven't released an album since the Luaka Bop disc mentioned below. There's a Spanish band by the same name that apparently broke up around the same time as the Columbian band (AKA Bloque de Busqueda) got together, and both bands have a bass player named Luis Pastor, but no other personnel in common. Anybody have any clues on this?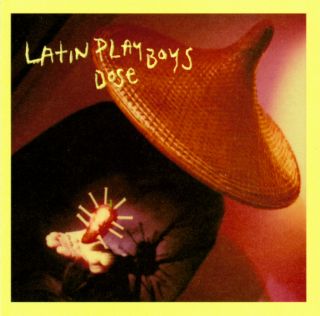 The UK-based label Music Club is a reissues label specializing in world, reggae, blues, jazz and roots music. They have reissued music from the likes of Charles Mingus, The Troggs, Astor Piazzolla, the Sex Pistols and Patsy Cline, along with dozens of compilations. They expanded to the US market in 1996 and currently offer over 100 titles, most of them priced around ten bucks.
Anyone enjoying the current resurgence of swing music would be well advised to go back to the source, and Music Club's
Swing Party: House Rockin' Swing and Jump Jive Boogie
would be a good place to start. The 15 tracks, all recorded in the late 40s and early 50s, feature such pre-rock masters as Charles Brown, Johnny Otis, Lowell Fulson and Jimmy Witherspoon. Reggae fans will enjoy
Souled On Reggae
, with old soul hits like "Everybody Plays the Fool" and "If Loving You is Wrong" redone by reggae bands, including Toots and the Maytals. And the current spurt of interest in Cuban music, sparked in part by Ry Cooder's ethnomusicological investigations, is represented in the anthology
Cuba Eterno
. These tracks also date to the 40s and 50s, and feature both big bands and small acoustic combos.
Anyone who hasn't checked out the aforementioned effort by Mr. Cooder,
Buena Vista Social Club
(Nonesuch, 1997), owes it to themselves to do so. Cooder sought out the cream of contemporary Cuban musicians, who have been operating in something of a vacuum, free of influence by record company weasels, for 40 years now. The results are so lush and romantic that if it doesn't get your sweetheart in the mood, send me your copy so I can use it after I wear mine out (my CD, not my sweetheart).
Another excursion into Cuban music comes from the eccentric guitarist Marc Ribot, formerly a sideman for Tom Waits and Elvis Costello. His 1998 Atlantic release
Marc Ribot y los Cubanos Postizos
(Prosthetic Cubans) is a bit edgier than Cooder's effort, but equally lovely. Ribot relies on electric guitars for most tracks, but lovingly recreates the spirit of Cuban music without losing his own esoteric charms. In some of its edgier moments, it reminds me a bit of the Latin Playboys, albeit nearly 100% instrumental.
The Latin Playboys are basically half of Los Lobos—David Hidalgo and Louis Perez—combined with producer guy Mitchell Froom and drummer Tchad Blake. The Playboys debuted in 1994 as an experimental side project from Los Lobos. Now that one of the best bands in the country is between record contracts, the second Playboys album,
Dose
(Atlantic, 1999), is the main event. Slyly acknowledging their lysergic influences, they live up to their name with music that's as playful as it is compelling. Tasteful dollops of feedback, dissonance and distortion punctuate their explorations of traditional Mexican music and the blues.
And speaking of traditional Mexican music, it's still in evidence on the eponymous debut by another band from East LA,
Ozomatli
(Almo Sounds, 1998). This ten-piece ensemble mixes the old with the new; it should appeal to both Lobos and Santana fans, even though the new includes (on a few tracks) a turntable scratcher and a rap vocalist named Chali 2na. The hip-hop elements are blended seamlessly with the horns and guitars, so even rap-phobic boomers are invited to the party.
Which brings us to a bunch of party animals from Columbia known as Bloque. Their first US release, also eponymously titled, is midwived by David Byrne's
Luaka Bop
label, which has brought plenty of splendid world music to these shores. Bloque is one of the hottest bands in the burgeoning rock en español movement, which has been goosed to no small extent by the Spanish-language MTV channels beamed all over the hemisphere. Bloque present more or less traditional Columbian sounds spiced with ironic and alienated lyrics (translated for us gringos) and Zepplinesque guitar pyrotechnics from one Ernesto Ocampo. He and the other musicians are clearly fans of American music, but most Americans have never heard of them. Now that you have, go get you some.